Holiday photos are one of the great end of year traditions. Sending out festive cards and updating framed photographs in your home is always lovely and nostalgic. The process itself, however, can get a little tricky (very tricky if you happen to have one or more babies or toddlers, ha!). To help us make our family photos as perfect (and painless) as possible, we asked Rachel Wasserman, Lead Photographer at Shoott, to give us her tried-and-true advice on the topic.
Shoott is a female-run company that makes professional photography easier than ever through 30-minute outdoor photo sessions at local parks (find out where they'll be near you here), or you can book a custom session.  The shoot costs nothing and you only buy the photos you like! It's our holiday photo secret weapon for the last few years.
Here's what Rachel says can make this season's holiday shoot make you feel less like a Grinch.
For 15% off 5+ photos, use code FALLMOMS22!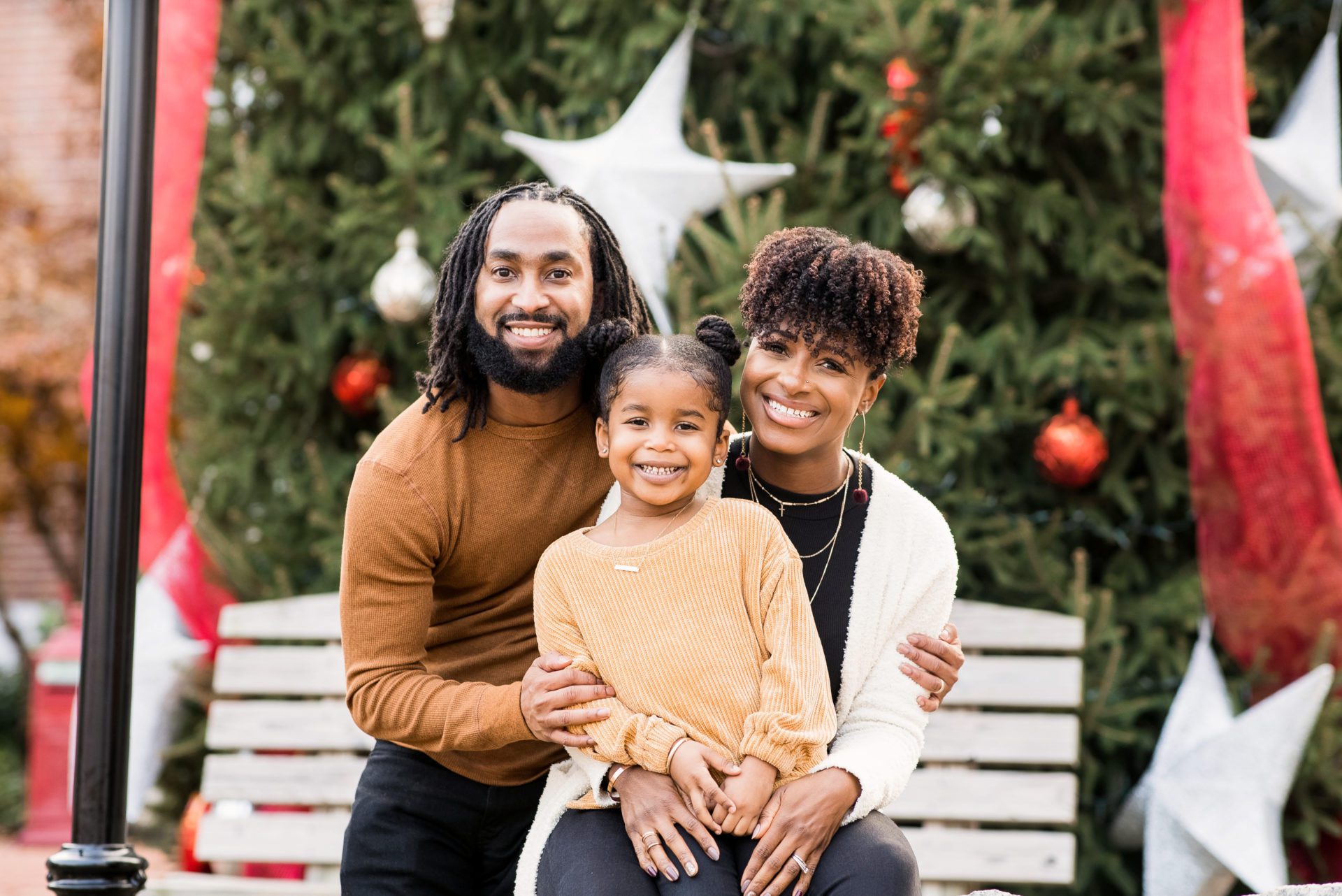 What are your best tips for making family photos successful?
Dress to Impress! It always makes a big difference when everyone looks like they put a little extra effort into their outfit choices – you don't have to match exactly, but coordination is helpful. Above all, make sure you are all comfortable in what you are wearing and that your outfit makes you feel good!
Eat & Nap before your session!It goes a long way when kids are fed before hand— everyone can get a little hangry sometimes and snacks before the session can avoid any grumpy faces. This helps the photographer capture those amazing smiles that you love!
Bring a Favorite Toy.When it comes to small kids, having a favorite toy or song you can give your photographer to grab their attention will keep all eyes forward!
Pick a Familiar Location. Trying a brand new location can be great, but to make sure you get the look you want, and your kids feel more comfortable, try a location that they already know.
Have fun! Most important tip of all, is to enjoy yourselves. These sessions can be great family memories, and the more fun you have, the more you will see it in your photos!
Why is booking with Shoott such a great idea?
So much time and effort goes into family photos – getting the kids ready, planning the theme/outfits etc. By hiring a professional you can trust that they will get the best shot possible and you can just relax, focusing on being present in the moment with your family rather than stressing about taking the shot on top of everything else!  It is their job to capture magic moments for the families that they are photographing, and they have the experience to know all the best angles, lighting, and prompts for smiles/laughter! Plus, by letting someone else do that work for you, you get to be in the photo too! A thing we talk about regularly at Shoott is "making sure Mom gets in the picture too!"
When you book with Shoott, it's risk free for the client. You don't have to shell out a ton of money upfront, but rather, you get to meet your photographer, spend time with them, capture some great moments while having a ton of fun, and then pick out your favorites! It also helps that Shoott is in so many locations, so you will most likely find somewhere super convenient!
Are there any big mistakes to avoid that you see families making?
I think the biggest mistakes I tend to see are families not having fun, trying to force their kids to sit still for the entire session or to smile "correctly". If a kid isn't up for it immediately, I'll give them a few minutes to play while I snap some candids or use it as an excuse to get one or two shots of mom and dad together. If they don't feel pressured, kids are usually more likely to give genuine smiles.
Another thing that can be an issue is families showing up without a vision of what they are looking for. The more prepared you are, the more laid back you can be during your session. If you are relaxed and having fun, your photographer will be too!
For 15% off 5+ photos, use code FALLMOMS22!
This story is sponsored by Shoott.