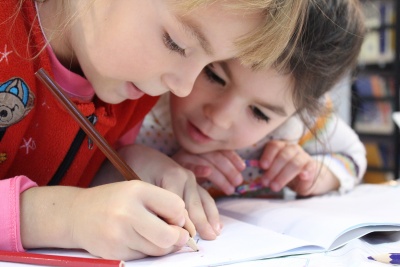 Casa Dei Bambini 18 Months- 3 yrs
2200 Verdun Drive
Miami Beach, FL 33141
(305) 534-8911
Casa Dei Bambini 3yrs – 5th Grade
4025 Pine Tree Drive
Miami Beach Fl 33140
(305) 534-8911
KLA School
1750 Coral Way, Suite 301
Miami, Florida 33145
(305) 912-5521
Le Petit Papillon
1021 Biarritz Drive
Miami Beach, FL 33140
(305) 867-4244
Learning Nest
1801 NE 2nd Avenue
Miami, FL
(786) 414-8968
Lehrman Jewish
727 Lehrman Drive/ 77th St
Miami Beach, FL 33141
(305) 866-2771
MET
3465 NW 2nd Avenue
Miami, FL 33127
(305) 576-6070
Miami Shores Presbyterian Church School – Preschool
18 months – PreK
9405 Park Drive
Miami Shores, FL 33138
(305) 751-5417
[email protected]
Muss Montessori pk2- 1st
1701 Washington Ave.
Miami Beach, FL 33140
(787) 717 -5001
Plymouth Preschool
3429 Devon Road
Miami, FL 33133
(305) 448-8774
St. Johns Montessori
12 months – 6 yrs
4760 Pine Tree Drive
Miami Beach, FL 33140
(305) 534-8234
Temple beth Shalom Infant Care/ Prek
4144 Chase Avenue
Miami Beach, FL 33140
(305) 538-7231
The Centner Academy
Pre-K- 1st Grade
4136 North Miami Avenue
Miami, FL 33127
(786) 378- 8646
Von Wedel School Montessori
11820 NE 13th Avenue
Miami, FL 33161
(305) 893-9876
North Beach Elementary
Lottery – 2 Classes
4100 Prarie Avenue
Miami Beach, FL 33140
(305) 531-7666
South Pointe Elementary
1050 4th Street
Miami Beach, FL 33139
(305) 531-5437
For More Public PreK Schools
Public PreK in Miami
North Beach Elementary School
Kindergarten – 5th Grade
4100 Prarie Avenue
Miami Beach, FL 33140
(305) 531-7666
South Pointe Elementary
1050 4th Street
Miami Beach, FL 33139
(305) 531-5437
Ruth K. Broad K- 8thgrade
1155 93rd Street
Bay Harbor Islands, FL  33154
(305) 865- 7912
Sunset Elementary School
5120 SW 72nd Street
Miami, FL 33143
(305) 661-8527
For More Public Schools in Miami
Public Elementary Schools
Nautilus Middle School
4301 N. Michigan Ave.
Miami Beach, Fl
T: (305) 532- 3481
Ruth K. Broad K- 8thgrade
1155 93rdSt
Bay Harbor Islands, Fl  33154
T: (305) 865- 7912
Ada Merritt K-8 Center
660 SW 3rd Street
Miami, FL 33130
T: (305) 326-0791
For More Public Middle School Options:
Public Middle Schools
Miami Beach Senior High School
2231 Prarie Avenue
Miami Beach , Fl 33139
T: (305) 532-4515
MAST Academy
3779 Rickenbacker Causeway
Miami , Fl  33149
T: (305) 365- 6278
New World School of the Arts
25 NE 2ndSt
Miami, Fl 33132
T: (305) 237- 3135
Design and Architecture Senior High
4001 NE 2ndAve
Miami , Fl 33137
T: (305) 573- 7135
IPREP Academy
1500 Biscayne Blvd.
Miami , FL 33132
T: (305) 995- 1929
For More Public High Schools in Miami: 
https://www.niche.com/k12/search/best-public-high-schools/c/miami-dade-county-fl/
Covalent Learning Center (CovLC) believes that our greatest contribution to ourselves, our communities, our countries, and our children, is the investment of educating our children. The CovLC team is composed of professionals including university professors, school superintendents, engineers, physicians, teachers, pastors, and chief executive officers. Together they strive to help children, teens and adults reach their full academic potential.
Online tutoring for English, Maths, and Science from Grade 4 to 12 along with SAT, ACT, GMAT, GRE, and MCAT
Online tutoring for college students
English as a second language
CovLC Skills and Personal Development Program
On-Demand sessions within 4 hours
Subscription and group-based sessions
Ultra HD video and sound quality with great resilience
Online learning via audio, video, group and live chat sessions along with offline subscription plans
Visit CovLC online HERE or Call at +1 866-965-0238
Is there a school we should know about?