The sun streams through the clouds in Central Park. Joggers running around the Reservoir trade leggings for shorts. Sweaters are tied at the waist during lunchtime strolls to the Boathouse. Now that spring has sprung and the Northeast slowly warms up, there's no better place to explore than New York City. After taking a couple years off due to the pandemic, it's time to take your family back to the City That Never Sleeps. The concierge team at the Upper East Side Loews Regency New York Hotel offers their recommendations for activities, restaurants, and new events happening in and around the neighborhood.
The Experts:
Kathleen Nugent-Harris, member of Les Clef d'Or (the national association of professional hotel concierges) and The New York City Association of Hotel Concierges. Over 30 years at the Loews Regency New York.

Robert Rozko, member Les Clef d'Or and The New York City Association of Hotel Concierges. Nine years at the Loews Regency.
Upper East and Upper West Sides
For those not looking to travel far, there is plenty to see and do just steps from the Loews Regency New York at 540 Park Avenue. Head west to nearby Central Park, two blocks from the hotel's doors. At the park, travelers can get their green fix with a plethora of paths, great for walkers, runners and bikers. Families love visiting the Central Park Zoo where they can watch sea lions being fed. If you prefer to take in the beauty of Manhattan off your feet, take a carriage ride from the hotel through Central Park and finish at the American Museum of Natural History where you can see the exhibitions Sharks (closing September 4, 2023) or Extinct and Endangered: Insects in Peril (opened June 22, 2022, no closing date set).
Grab A Bite 
For hungry mini citigoers – and adults alike – choose one of these New York standbys for breakfast, lunch, dinner – or a well-timed snack. Reservations recommended!
Alice's Tea Cup (Chapter II), 156 East 64th Street
Eat Here Now, 839 Lexington Avenue
Piccola Cucina, 106 East 60th Street
Sarabeth's Central Park South, 40 Central Park South (59th Street between Fifth and Sixth Avenues) 
The Smith, 956 Second Avenue (at 51st Street)
Serafina, 1022 Madison Avenue (at 59th Street)
Serendipity 3, 225 E 60th Street
Smashburger, 804 Lexington Avenue
Via Quadronno, 25 East 73rd Street (at Madison Avenue)
Liberty Bagels, 16 East 58th Street (at Fifth Avenue)
Le Rock, 45 Rockefeller Plaza
Jupiter, 620 Fifth Avenue (at 50th Street)
Ben & Jerry's, 30 Rockefeller Center (in Rockefeller Center, Concourse Level)
Ace's Pizza, 30 Rockefeller Center
Alidoro, 1 Rockefeller Plaza (Concourse Level)
Chip City, 30 Rockefeller Plaza (Rink Level)
Family Adventures
New York is home to classic destinations like the Natural History Museum and newer ones like the Edge. Click on the links below to find what is most intriguing to your family.
American Museum of Natural History
Broadway is Back
It's hard to believe it was ever gone, as Broadway is as robust as ever. Snag tickets to one of these shows while you're in town.
Harry Potter and the Cursed Child
MJ the Musical (older kids)
Spend the Night
If you're visiting NYC or just want a staycation, check out family-friendly connecting room options or suites at Loews Regency New York located at 61st Street and Park Avenue. Rooms are a blend of modern design with classic style. The "Loews Loves Families" program can assist you with special requests such as cribs, playpens, baby bathtubs, bed rails, electrical outlet guards, stuffed animals and more.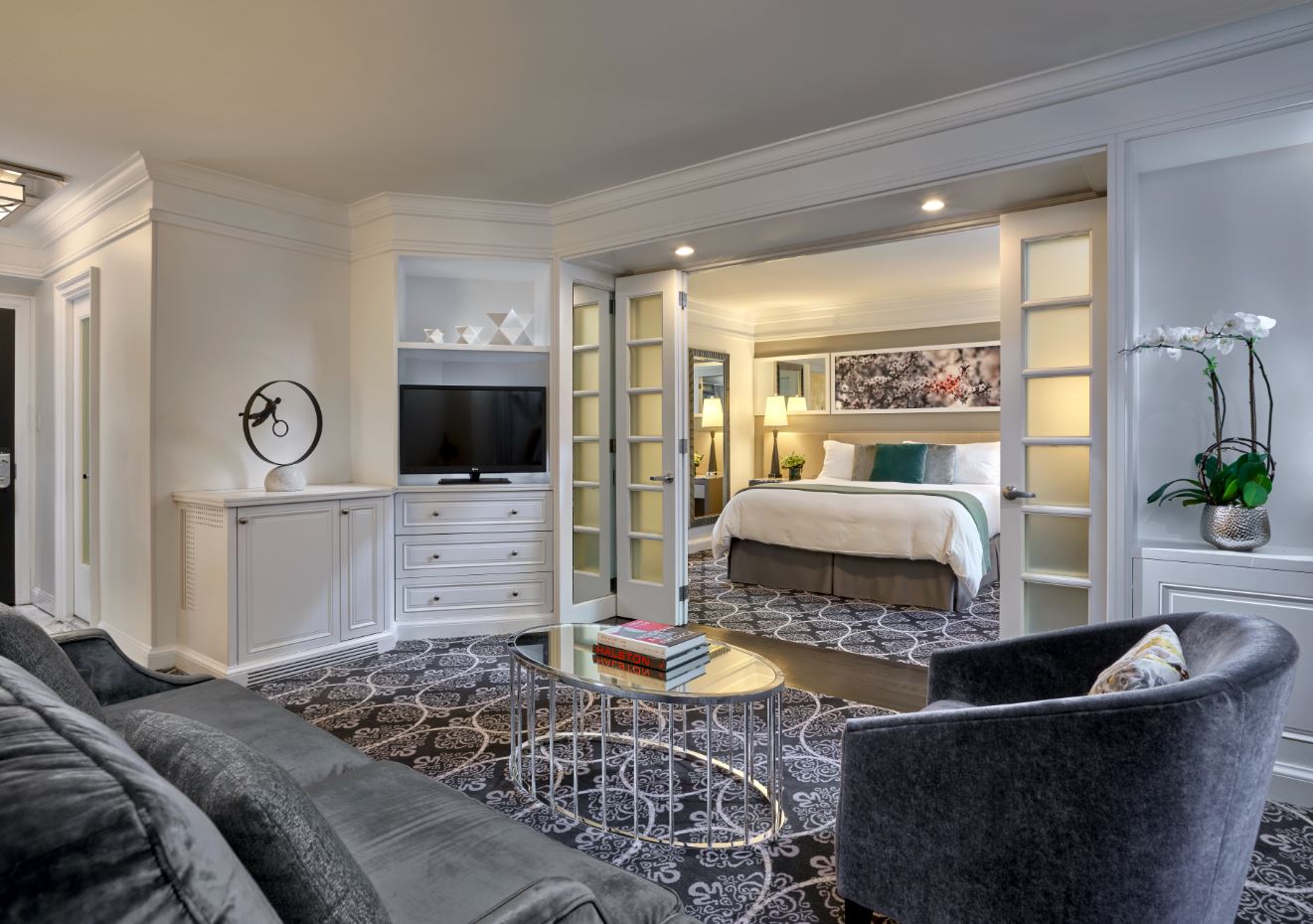 It's Not Just Manhattan Anymore
Consider jumping on the East River Ferry to head to Brooklyn for pizza at Grimaldi's or an Italian meal at Cecconi's, a ride on Jane's Carousel and some time exploring Dumbo. If your kids can handle walking, go by foot over the Brooklyn Bridge to enjoy spectacular views. (You can even tell them a little story about a bridge for sale.)
Or go in the opposite direction and hop on Metro-North Railroad and head to the New York Botanical Garden in the Bronx, where orchids are in full bloom through April 23.
Need tips on visiting other destinations? Check out The Local Mom's Network's guide to Nashville and tips for doing Disney right.