Superbowl in Miami is just around the corner and it's not too late to plan some fun food & activities for your kiddos.
Thanks to @miamiseaquarium for these super cute fun ideas!
1: Super Bowl Commercial Bingo
Offer a small prize and bragging rights for the winner! This can be fun for the adults to join too. It's the best way to keep everyone entertained, whether you're into the game or just there for food. The first person to connect a horizontal, vertical, or diagonal line is the big winner!
Print your bingo cards here!
Crab Football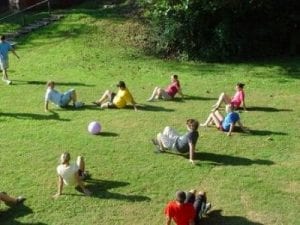 Instead of "crap soccer" you have to hold the cushy football with your neck, knees, or armpits and get into your opponents' end zone by walking like a crab. If your ball gets knocked down, it's anyone's game. This may require you to be more active than you'd like, but the kids will love it (and will burn off a few chicken wings). Play kids versus adults, family versus family, or boys versus girls.
Football Ice Cream Sandwiches

Turn ice cream sandwiches into football ice cream sandwiches! Decorate them with your kids as you prepare them. It's a cute and tasty idea! Click here on how to prepare these! Thanks to thecelebrationshoppe
Footballs in a Blanket
Wrap mini hot dogs in a crescent rolls and have your kids decorate them with mustard for tasty footballs in a blanket. Click here for ingredients.